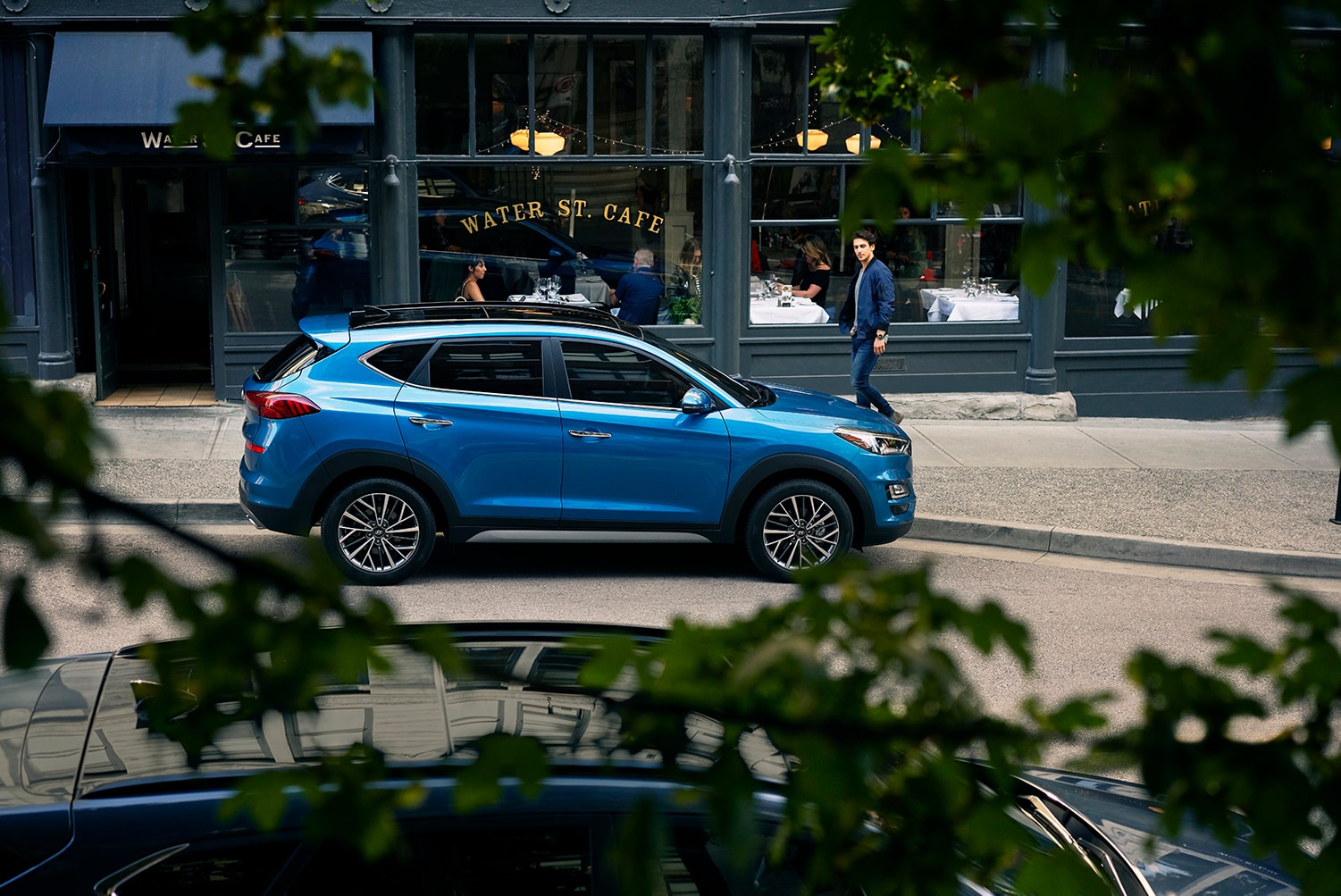 SUVs have gained such popularity because of their capable performance and spaciousness that lets the whole family feel comfortable no matter the distance you're traveling. The 2021 Hyundai Tucson has become a leader in the segment for its agile handling and luxurious cabin that provides one of the most refined driving experiences available today. Nonetheless, there is some tough competition out there, like the 2021 Honda CR-V, that can make the decision tough. Let's look at how these two vehicles compare in performance, comfort, technology, and safety.
Performance
The 2021 Hyundai Tucson has two powertrain options to make this vehicle as versatile as possible for York drivers. The base engine is a 161-hp 2.0L engine with 150 lb-ft of torque, perfect for light driving and the daily commute, or you can upgrade to the 181-hp 2.4L engine with 175 lb-ft of torque if you're planning on dozing through rough terrain or towing heavier loads. Both engines are paired with a smooth-shifting 6-speed automatic transmission and can be equipped with front- or all-wheel drive.
In comparison, the 2021 Honda CR-V's only gas option is a 190-hp 1.5L gas engine. If you move up from the base trim level, you can get a hybrid powertrain that is a 2.0L engine with 2 electric motors, but you'll be paying a few thousand more in the price. It can also be equipped with a front- or all-wheel drive, but its towing capacity maxes out at 1,500 lbs whereas the 2021 Tucson can tow up to 2,000 lbs.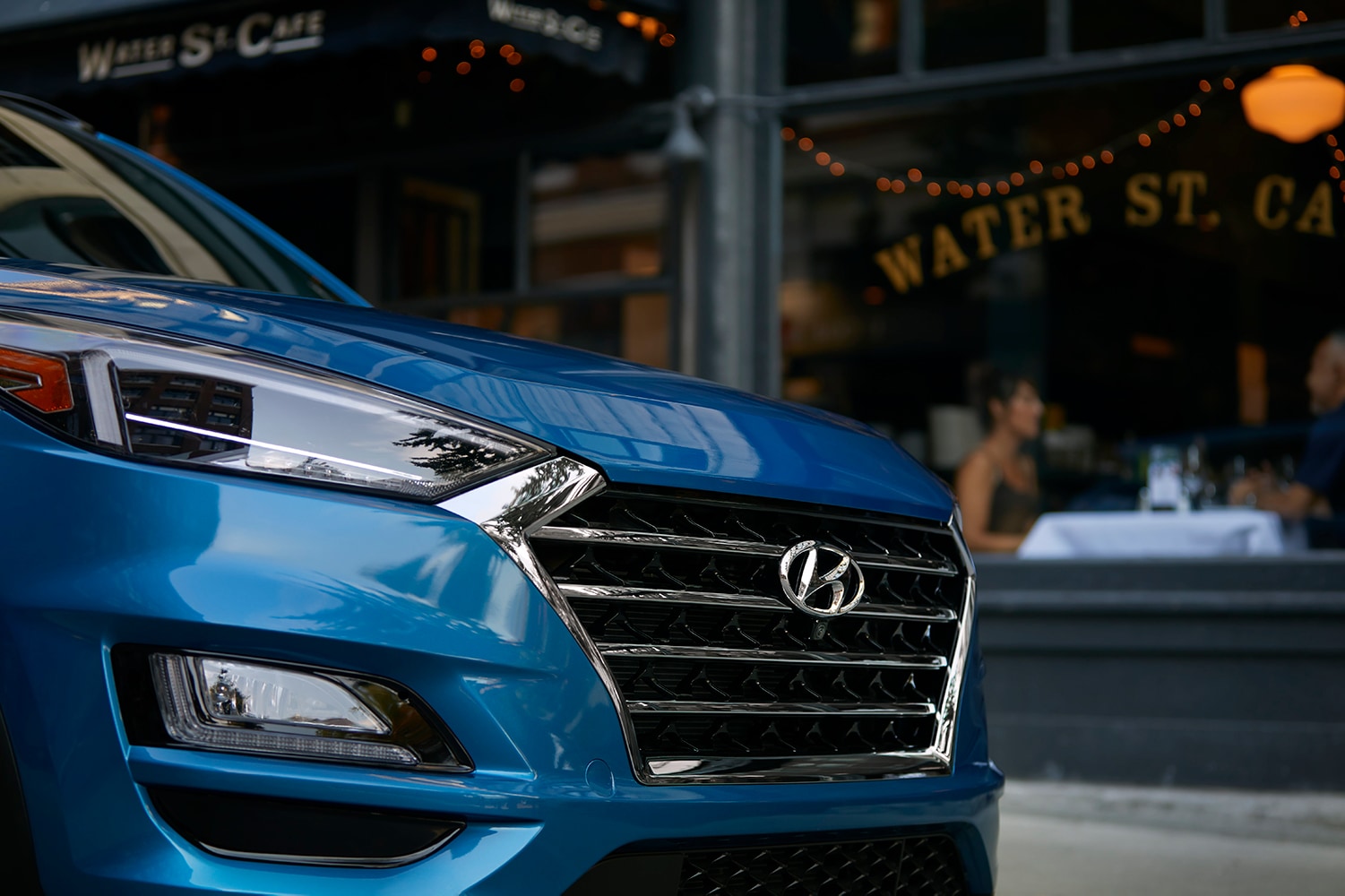 You'll notice the real difference between the Tucson and CR-V's performance behind the wheel. The 2021 Hyundai Tucson has been praised for its excellent ride, with a suspension that smooths over the roughest roads and well-weighted steering that makes this large vehicle feel more agile than any other crossover. The 2021 Honda CR-V's drive isn't as balanced or quick to accelerate, so your commute to work or ferrying the kids around won't be nearly as pleasant. Plus, the Tucson has a smaller turning diameter than the CR-V so you'll be able to get in and out of tight spots with greater ease.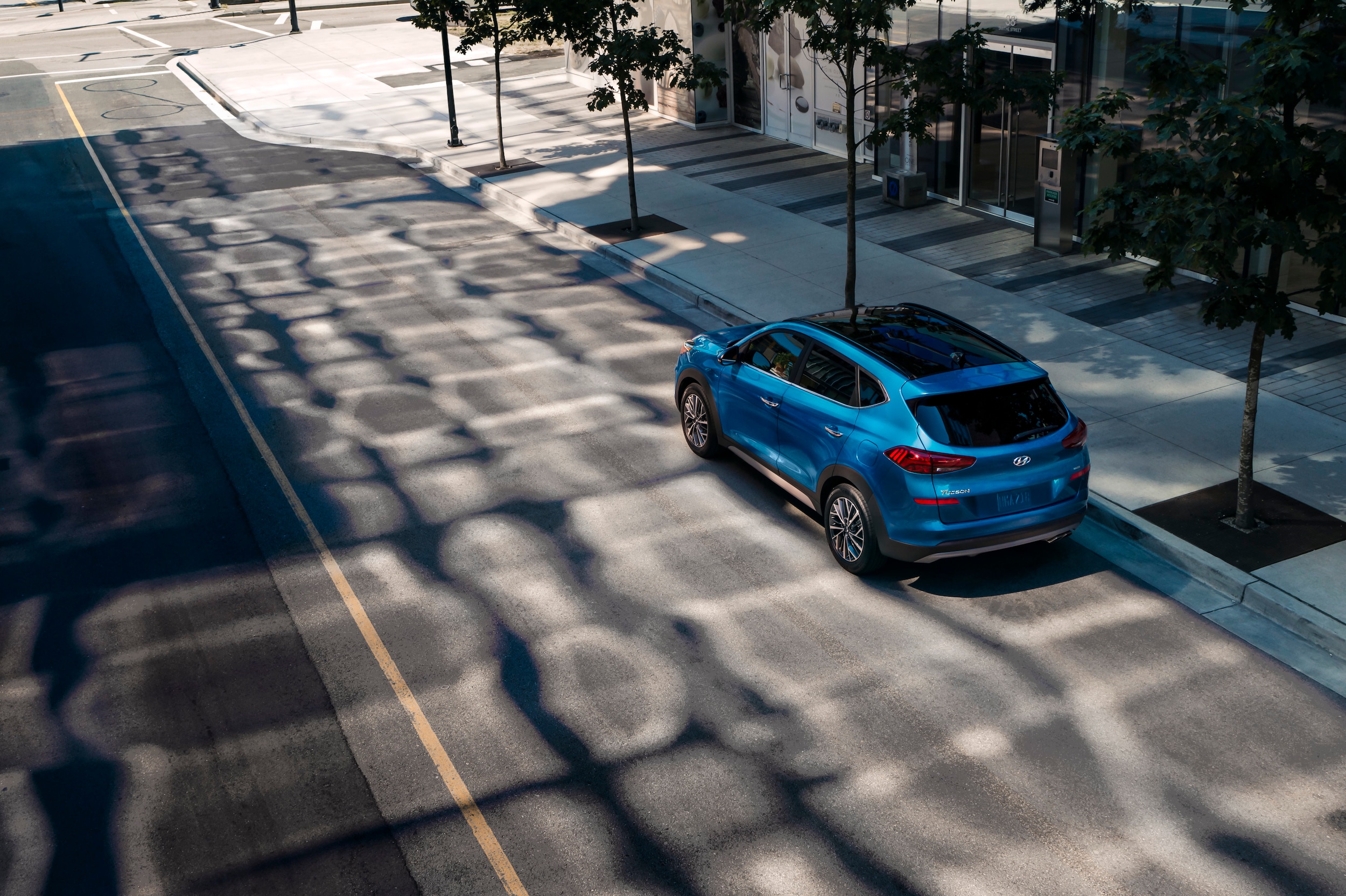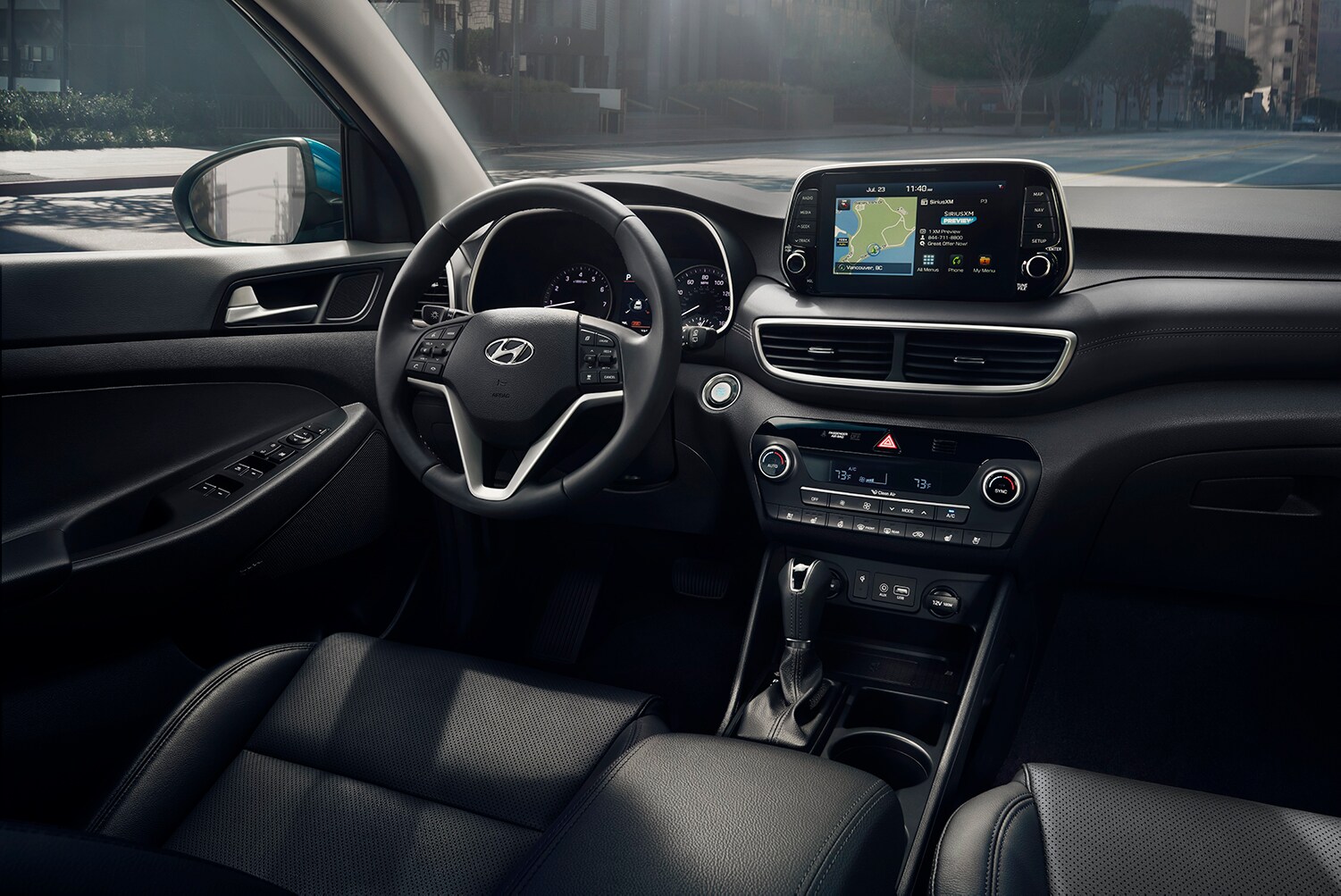 Comfort & Technology
Hyundai's are known for their high standard of baseline comfort they provide in every one of their vehicles. The 2021 Hyundai Tucson has a European-style interior with more front legroom & hip room for taller drivers, and more rear hip room, so the backseat won't feel so squished as in the 2021 Honda CR-V. The Hyundai Tucson also comes standard with stain-resistant cloth seats and more storage cubbies and power outlets than the Honda CR-V, which will make all the difference on those family road trips to the beach or mountains.
For ultimate comfort and convenience, the 2021 Tucson has available heated & ventilated seats, rain-sensing wipers, and leather seating surfaces for a reasonable additional price. Plus, every Tucson comes with Apple CarPlay® & Android Auto™ for easy connectivity and remote keyless entry, which is great when you have your hands full. If you're a music fanatic, you'll love to hear that the 2021 Tucson has an available 8-speaker Infinity® Audio system with Clari-Fi™ Music Restoration Technology that will bump your tunes with clarity the entire way to your destination. Overall, the 2021 Tucson has more user-friendly controls and added convenience features bundled into the price than the 2021 CR-V.
Safety
Hyundai put great effort into making the 2021 Hyundai Tucson the safest one yet, which is reflected in the extensive active and passive safety features that come standard on every trim. Every 2021 Tucson has Driver Attention Warning, Lane Keeping Assist, Forward Collision-Avoiding Assist, automated emergency braking, and a rear backup camera to prevent the event of an accident. It also has front crumple zones, body reinforcements, and an advanced airbag system to protect you and your passengers if the unthinkable does occur. The 2021 Honda CR-V is also a safe vehicle with a good lineup of driver-assist features, but it didn't score as high in the front crash safety testing as the 2021 Hyundai Tucson.
In conclusion, both the 2021 Hyundai Tucson and the 2021 Honda CR-V are quality crossovers for York families. But the CR-V can't seem to compare when it comes to the pleasant drive quality, comfort features, and safety that comes standard on every 2021 Tucson.