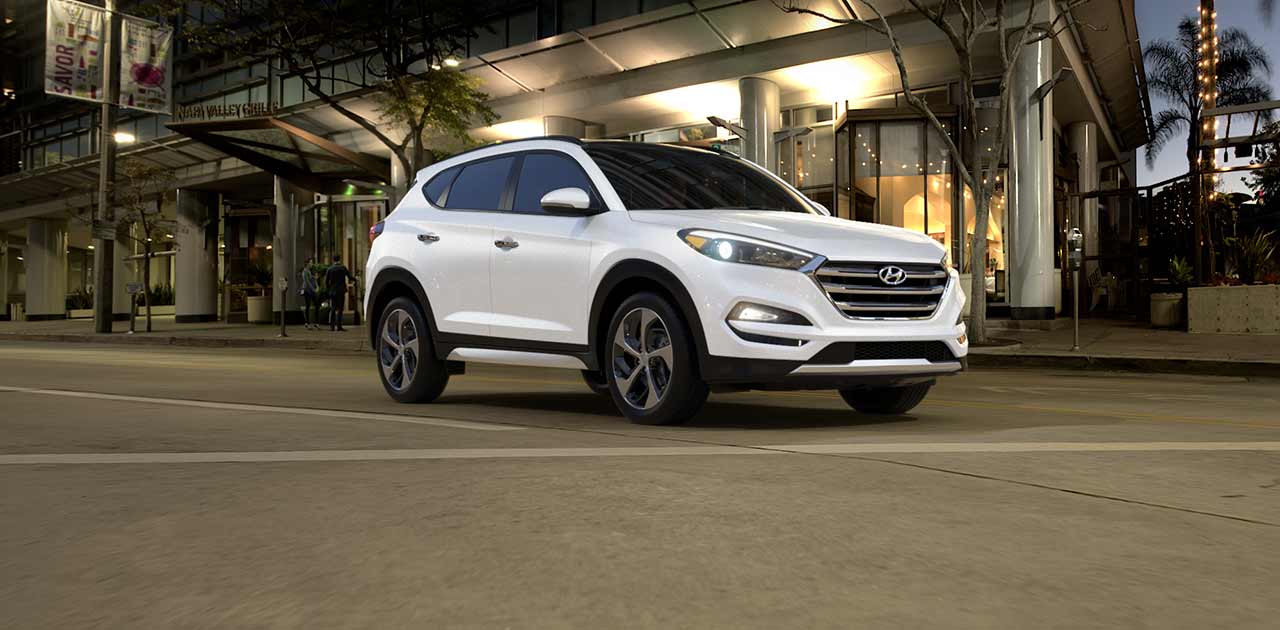 2018 Hyundai Tucson leads J.D. Power 2018 U.S. Vehicle Dependability Study (VDS)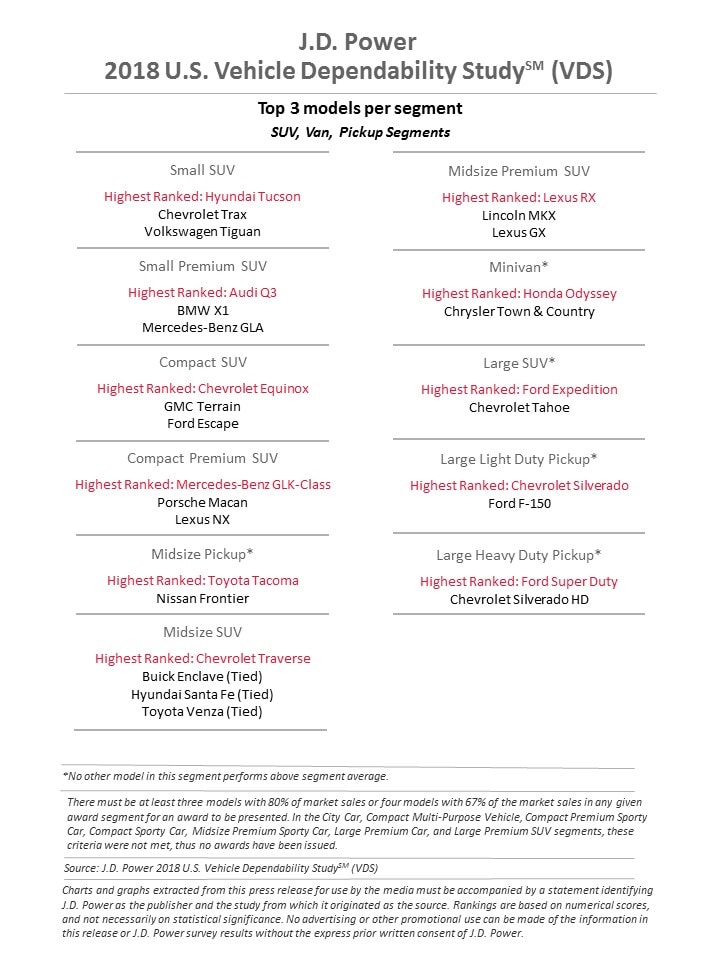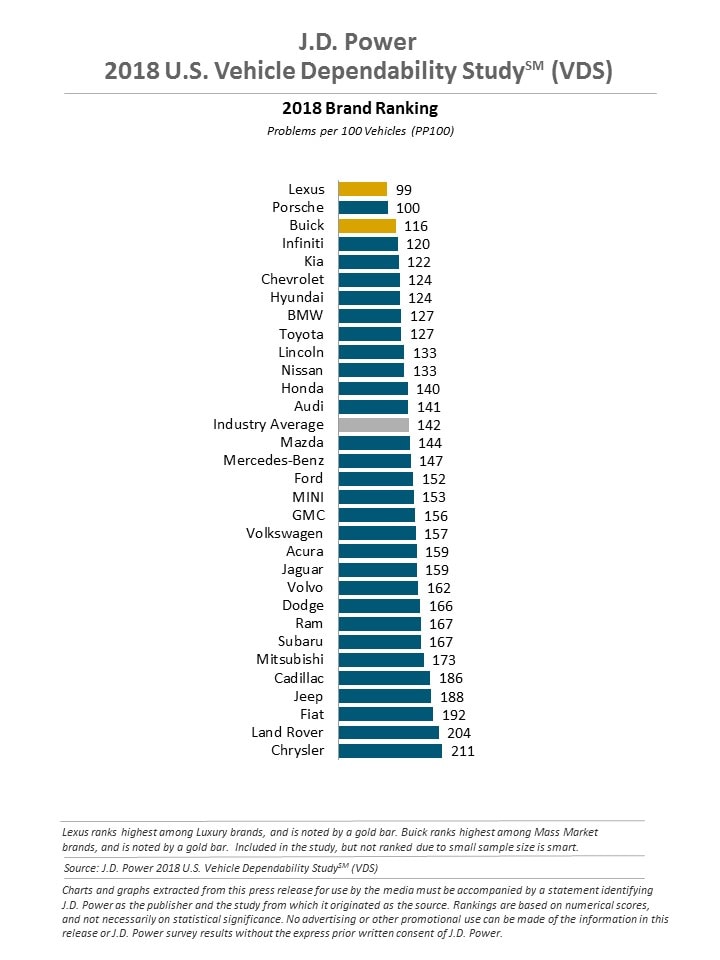 Highest-Ranked Brands
Lexus ranks highest in overall vehicle dependability among all brands, with a score of 99 PP100. This is the seventh consecutive year Lexus has led the VDS rankings. Porsche ranks second with 100 PP100.
Buick ranks highest in overall vehicle dependability among Mass Market brands with a score of 116 PP100.
Fiat is the most improved brand, with owners indicating 106 fewer PP100 than in 2017. Infiniti has the largest improvement in rank, moving from 29th to 4th. Other brands with strong improvements include Nissan (37 fewer PP100 than in 2017) and Ford (31 fewer PP100 than in 2017). Kia's fifth-place ranking is the brand's best-ever VDS performance. Dodge and Nissan also post their best-ever rankings.
Toyota Motor Corporation models receive six of the 19 segment awards, the most for an individual corporation in the study. These awardees are Lexus CT, Lexus ES, Lexus GS, Lexus RX, Toyota Prius and Toyota Tacoma.
General Motors models receive five segment awards for the Buick LaCrosse, Chevrolet Equinox, Chevrolet Malibu, Chevrolet Traverse and Chevrolet Silverado.
Audi Q3 is the only model in the 2018 study to receive an award in its introduction year. Other models receiving segment awards are the Dodge Challenger, Ford Super Duty, Ford Expedition, Honda Odyssey, Hyundai Tucson, Kia Rio and Mercedes-Benz GLK-Class.
The 2018 U.S. Vehicle Dependability Study is based on responses from 36,896 original owners of 2015 model-year vehicles after three years of ownership. The study was fielded in October-December 2017.