Meet the First of its Kind: the New Hyundai Ioniq
Is Hyundai headed for the top spot in the green car market? The automaker is certainly on the right track. Hyundai Motor Company recently announced that it will gradually release 26 models through 2020. Included in the rollout is the highly anticipated and all-new Hyundai Ioniq lineup.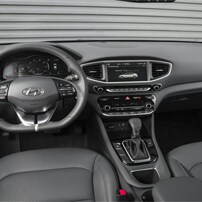 Three Variants, One Incredible Platform
The Hyundai Ioniq includes three electrified variants: Hybrid, Electric and Plug-in Hybrid. The Electric is currently only available to California residents; the Ioniq Plug-in Hybrid is coming to showrooms this fall and the Ioniq Hybrid is available now across the nation.
With the Hybrid, you will get more out of each mile with an EPA-estimated 57 city, 59 highway and 58 combined mpg. The Ioniq Electric can be charged from the convenience of your house, work, or public charging station. The best part? You will never have to stop for fuel again. As for the upcoming Ioniq Plug-in Hybrid, it offers the convenience of both electric charging and fuel.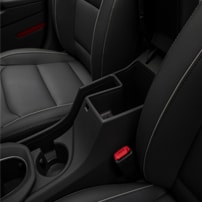 Features that Will Help You Enjoy Every Mile
While each Ioniq is slightly different than the other, they all come with a variety of desirable amenities including advanced in-cabin infotainment via a standard seven-inch touchscreen display with user-friendly features Apple CarPlay™ and Android Auto™ support.
We also love the power tilt-and-slide sunroof, which gives you infinite views of nature. That's not all: the Ioniq lineup also features a 60/40 split-folding rear seatback, heated seats and advanced safety equipment. The Ioniq lineup also features materials made from recycled plastics and bio-fabrics.